Studio sessions as normal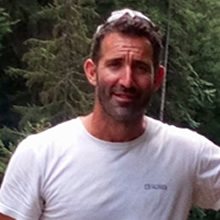 The Personal Training studio is ideal for 1-2-1 and small group sessions, making it currently a very safe comfortable place to train. Sessions are also bookable in the great outdoors at Meyrick park, or locally at your location. Whatever your goals you are in good hands. We even offer a free consult.
SERVICES / PACKAGES
Our services / packages are listed below but if you need any more information definitely get in touch with us.
Fitter leaner stronger
Whether it's a few PT sessions to get going or regular weekly training you are in good hands. More info
Weight loss
Learn how to boost metabolism, eat and train properly for long term effective weight loss. More info
Sports Massage
Effective treatment for a range of conditions including muscular aches/pains and injuries. More info
Group fitness
Team up with your family or friends for group training sessions, better for fun and value. More info
Events/Sports training
Train specifically for your sport or event and simply perform better. More info
Strength training
Resistance training is a must for everyone, come and do it the right way for your goals. More info
Online training
Remote coaching is great for all levels, working from home or events coaching. More info
Wedding package
Getting ready for the big day? Get in shape individually or as a team.. More info
Any questions, or want to get going?
Contact details
Simon Lesser
07748 914368
Luke Monahan
07890 594791
Address
BourneFit PT Studio 98-102 Charminster Road Bournemouth BH8 8US